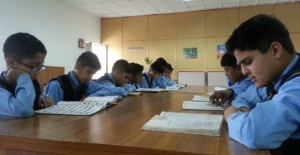 There are many reasons why a family would choose to send their child as a boarder to Lawrence College, Ghora Gali, Murree.  The school is located in lush 150 acres of pine forests of outstanding beauty close to the beautiful Murree.  It is one of the most prestigious and oldest public boarding schools in the Indo-Pakistan Sub Continent. The environment is clean and healthy. The school provides wonderful opportunities for pupils who board to take advantage of growing up as a family and build everlasting relationships with each other. The fair play policy allows similar rules and regulations to be followed under strict guidance from the faculty. Focus on mental & physical development, mannerism and etiquette are of prime importance.
Many children who board have said they miss their friends when they go home highlighting the strong friendships which are made with both peers and staff.
The busy school day often lends itself well to boarding life where pupils are involved in sporting fixtures and extra curricular activities in a more routinely matter and a group, as compared to day scholars who usually lack the will or the routine to indulge in such activities.
Boarding school boys grow in confidence as they learn to take responsibility for themselves. They become more independent as they progress up the school and more organised. They learn to get to the right place at the right time with the right equipment and mindset. Living in a community also encourages understanding, respect and consideration of others.
Children love spending time with their friends and enjoy a good social life as boarders. This means time to spend with friends, better access to a wide range of activities and an ability to use the fantastic facilities available at the School.
There is always a lot for the pupils to do at weekends. After lessons on Saturday morning there are activities and sports in the afternoon. Many Senior School boys go to Murree on Sunday 'exeats' with friends. Those staying back have a chance to relax in various ways: study, sleep, spend time with friends, or sports activities!
There are Mid-Term, Winter Vacations and other holidays providing a break from school life and a chance to relax at home.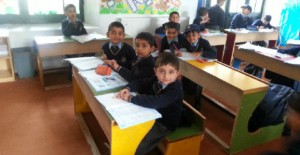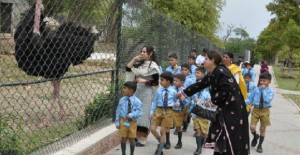 The Lawrence College boarding staff is very experienced and are used to dealing with children who may be away from home either for the first time or on a continuous basis.  Our warm and caring house ethos ensures that children are well looked after and given the care and attention they need to settle smoothly and quickly.  The school day is a busy and buzzing one and children will enviably find themselves immersed in school life very quickly.
All boys can have frequent contact with their parents via email address and can send/receive emails at any of the school's computers. They can also use the boarding house school phone to call home or receive calls. We are also delighted to welcome parents to the school to see their children take part in sports fixtures, musical and dramatic productions, or to watch one of the house events which take place throughout the school year.
Lawrence College sees boarding as an essential partnership between parents and the school and we are always happy to speak to parents about progress or any issues or concerns they may have. Parents first point of contact is with the boarders' housemaster via telephone or email.
If a boy has a problem/worry/issue to resolve, there are a variety of staff they can talk to.  Such as their House Prefects, Tutors, Housemaster Assistant Housemaster(s) or House Bearer.  Children meet with their Tutors regularly and Housemaster and therefore there are lots of opportunities to raise any concerns.
Formal visits can be arranged through one of our Open Days, details of which are available on the School's website. Alternatively, you can always arrange an informal visit where we can arrange for you to have a tour, visit the boarding houses and get a feel for the school.