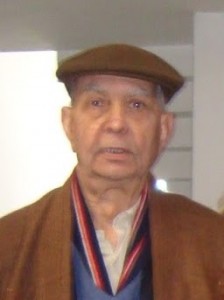 Dr. Usman Ali Isani is a former senior Pakistani bureaucrat, educationist and a philatelist. He is currently serving as Vice Chancellor for Iqra University.
Education
Isani received his earlier education from Lawrence College, Murree. He has a Masters Degree in History from Punjab University and Masters Degree in Education from University of California, Berkeley.
Career
Isani initially joined the Pakistan Army. Upon leaving, he joined the civilian government and served in various capacities. These included:
Secretary Education in the Government of Sindh

Chief Secretary, Planning and Development, Government of N. W. F. P (now Khyber-Pakhtunkhwa)

Secretary, Food & Agriculture, Government of Pakistan,

Secretary, Ministry of Health,

Ministry of Railways

Secretary General Establishment Division, Government of Pakistan,

Principal Secretary to the Prime Minister of Pakistan

Chairman, University Grants Commission

Vice Chancellor for Quaid-e-Azam University, Islamabad.

Vice Chancellor for Iqra University, Karachi.
Philatelist
Isani is one of Pakistan's leading philatelist having won medals for both his traditional and literature exhibits at world exhibitions. He is also a former President of the Philatelic Federation of Pakistan as well as the country's representative on theFIP Commission for Philatelic Literature.
Publications
Women's Access to Higher Education in Pakistan: A Case Study of Access of Women to Higher Education in Pakistan. Saarbrücken: LAP Lambert Academic Publishing, 28 April 2010

/

Problems of Higher Education;

 

paper prepared by Capt. U.A.G. Isani and Dr. Latif Virk for the Task Force on Improvement of Higher Education in Pakistan, 2001.

Pakistan: Overprints on Indian Stamps and Postal Stationery, 1947-1949 by Usman Ali Isani and Ron Doubleday, 1993)

The Amirate of Bahawalpur, Postal History and Stamps (1932–1949) by Dr. UA Isani and Syed Abid Hussain. Karachi: Post Office Foundation Press. 2006.
Membership
Isani is an active member of Philatelic Federation of Pakistan.