Mr. Qamar-uz-Zaman Wamiq Passes Away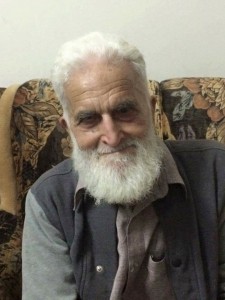 Mr. Qamar-uz-Zaman Wamiq, former Urdu teacher Senior School passed away on 2nd of June, 2018. He taught at the Senior School from 1966 to 1984.
Mr. Qamar Wamiq was an excellent poet and his students regard him as one of the best Urdu teachers who nourished the students around him with faith and love. His pupils still cherish his poem about the College, published in the Gallian 1971, with the title 'Tarana-e-College' that starts as 'Akash pe teri shama jali, Ae Lawrence College Ghora Gali'.
The Principal, faculty and Gallians are saddened to hear the news of the death of Mr. Qamar-uz-Zaman Wamiq and express their sincere condolence to the bereaved family for the great loss. We pray for his forgiveness and high rank in Jannah. May his soul rest in peace.
For it is in Giving that we Receive
Generosity is giving more than you can, and pride is taking less than you need. Following this golden principle, many of the old Gallians have been frequently contributing to their alma mater through different acts of generosity.
One such old Gallian was Dr Abdul Qadir Khan (late) who has been benevolent by giving generous donations for the junior staff of the College in his life, and now his spouse has continued that noble gesture initiated by him. She contributes an amount of Rs. 20000 (Rupees twenty thousand) every month to the welfare fund for support of the junior staff of the College. In this way, the family has, till now, contributed a sum of Rs. 1,120,000 (Rupees 1.12 million) to the fund. Apart from this, she has also gifted 79 suits for the junior staff this year.
Mrs. Abdul Qadir never desired this fact to be highlighted on the website, but the College administration and faculty could not resist themselves in bringing this act of kindness to the knowledge of our readers. We believe it would encourage Gallians and old Gallians to be as generous as they can with their donations for the poor and needy.
Empathy; the most radical of human emotions
Empathy is one of the foremost values and soft skills needed to be inculcated in youth to make them succeed in life as a positive member of the society.  At LCGG, great emphasis is laid on teaching this value to young Gallians and staff, and the best way to do so is always through being a role model. The Principal Brig. Mujahid Alam (Retd) took an important initiative to educate the young Gallians on how to be aware of one's surrounding and play a profound role through measures to comfort people with acts of empathy and compassion.
Within College premises, we have a branch of National Bank, the only one in the vicinity. It provides services not only to the College employees but also to a large number of local people, including old pensioners who come to collect their pension mostly in the first week of every month. The Principal noticed that these senior citizens had to wait, standing in long queues, even in extreme weather. Although, these pensioners are not responsibility of the College, but it was felt, purely on humanitarian basis, to treat these elderly pensioners with respect, dignity and compassion. Instructions were issued to the concerned College staff to ensure provision of chairs along with water, tea and snacks for these pensioners, in the first week of every month.
This wonderful initiative by the Principal sets an example for the students and staff to get empathy and compassion instilled as an integral part of their personality to achieve real success in life and bring a positive improvement in the society.
Young Gallians visit Wild Life Park with WWF Team
The Gallians of Junior School & Prep School visited Wild Life Park Bansara Gali on May 16, 2018. Senior Programme Officer from World Wildlife Fund Islamabad, Mr Hamza Butt, guided the students about the procedure of the activity of watching the birds. Four instructors also accompanied the programme officer for guidance of the students.
The students were given worksheets and were divided into mixed-ability groups of tens. The boys were very enthusiastic about watching the birds, getting and sharing information and having it in black and white.
The boys dispersed into their groups in different parts of the Wild Life Park and completed their task within the given time. The boys enjoyed the activity a lot. The activity also helped them to polish their analytical and coordination skills including strengthening of their friendship bonds.
Farewell Dinner in the Honour of Intermediate and SCF 2018
Farewell, more than saying goodbye to anyone, is a time to encourage and give your best wishes to someone for their new journey and is an opportunity to bring forth your emotions. With the same spirit, a farewell dinner was held in honour of the Intermediate and SCF 2018 on 15th of May, 2018. Brig. (Retd) Mujahid Alam, Principal Lawrence College, was the chief guest on the occasion.
Asfeer Sohail and Syed Osaja Hassan from Class XI conducted the function in a very nice manner. The function started with recitation from the Holy Quran and translation by Faiz Farid and Salman Javed Malik from Class VIII respectively. After the recitation, Syed Osaja Hassan, in his farewell note, counted the days they had spent with the outgoing Intermediate class. He said they were a source of motivation and inspiration for them in every field.
The College Head Boy Rizwan Haider shared his feelings with the audience. He recalled the days they spent at Junior School, Prep School and then at Senior School. He said that it is difficult for them to think of leaving this great and unique institution and they would always find GG close to their heart and can never forget this great institution. He further said that whatever they are today, it is because of this great institution.
After speech by the Head Boy, the SCF & Intermediate students were awarded shields as a token of memory. On special instructions of the Principal, the students were also presented translation of Surah Al-Falaq and Surah An-Naas with best wishes and prayers for their protection and success.
Then Principal, in his speech, wished the best of luck to the students for their better future. He also expressed his hope that students will continue giving their best to the nation. He advised them to reflect at the end of every day and take stock of what good they have done. He advised them to leave no opportunity to help the poor and needy in whatever way they can. He said that all the students will always be welcomed whenever they find time to visit their alma mater.
Sports Event at Junior School
All work and no play makes a jack a dull boy. This proverbs highlights the importance of playful activities in our life. Keeping this in mind, Junior School arranged a sports event on 10th May, 2018. On this occasion, the school grounds were nicely decorated. A week of preparation preceded the day. First of all, the athletes taking part in different events staged a march past along with their teachers. The flame was lighted and the Principal, Brig. Mujahid Alam (Retd), inaugurated the event. The competitions started thereafter.
The students enthusiastically took part in various games. The competitions included hurdle race, rabbit race, aerobics, Karate, PT, balance race, 3-legged race, sack race and wheel barrow race.  The teachers, PTIs and all the Junior staff were involved in conducting the entire show.
The Principal, in his speech on the occasion, welcomed all the parents and local guests. He highlighted the importance of games and sports in the overall physical development of the young boys at the junior level, as well as inculcating a healthy competitive spirit among them. He also emphasized that sports and games play a great role in improving and maintaining health and fitness, and also in improvement of mental skills and concentration. He also appreciated the efforts of entire Junior School's management and staff. The event was closed with prize giving ceremony. At the end, the tea and refreshment was served to guests.
Certificates Distribution Ceremony for IKLC and IKMC Participants
On 4th of May, 2018, a certificate distribution and badge pinning ceremony was held in Prep School Movie Hall. The Principal Lawrence College, Brig Mujahid Alam (Retd), graced the occasion as the chief guest.
The students of grade V, VI and VII appeared in International Kangaroo Linguistics Contest (IKLC) and International Kangaroo Mathematics Contest (IKMC)-2017. In both the contests, 103 students took part out of which 92 appeared in IKLC and 11 in IKMC. All the participants received certificates of participation. In IKLC, Muhammad Zayd and Muhammad Hussain Ehsan secured Bronze Medals and remained at the top at institutional level. Muhammad Hussain Ehsan from Wright House secured 13th position out of 5802 contestants in Pakistan and was awarded Bronze Medal including 3 In 1 magnetic data cable for such outstanding results in IKLC-2017. Muhammad Zayd from Peake House grabbed 4th Position out of 4778 participants from all over Pakistan and was awarded Bronze Medal and 3 In 1 Magnetic Data Cable in IKLC-2017. 
The Principal, in his address, showed his complete satisfaction for the output the boys produced in these standard international contests. He hoped that the boys of Prep School would perform even better in the coming years in these contests. He winded his speech up by thanking the Headmaster Prep School and his staff for guiding the students properly in every field.
Participants of Young Ulema Leadership Programme visit LCGG
On 30th April, 2018, Maulana Jahangir Mahmud, Director Society for Educational Research, a teacher trainer, motivational speaker, Islamic research scholar and educationist, visited Lawrence College with a group of eighty young Ulemas. They were warmly received by the HoD Islamic Studies Mr. Zafar Hayat and Mr. Atta-ur-Rehman (Khateeb Senior School). The visit was a part of an effort, Maulana Jahangir Mahmud had been making for the last five years across the country, through his programme YULP (Young Ulema Leadership Programme) to build a strong bridge of inter faith harmony.
Principal Brig. Mujahid Alam (Retd) addressed the young learners in the Seminar Room. He enlightened the young visitors about Lawrence College, its history, traditions and the academics. He also briefed them about the focus laid on character building of Gallians through meaningful assemblies, activities, talks, daily conversation, healthy competitions and events in mosques. The Principal stressed on the need that the ulemas must prove themselves as the catalyst of positive change and the ones who can make people around them realize the significance of Haqooq-Ul-Ibad which lay the foundation of a strong community and a nation at large. Recognizing one's responsibilities towards others and executing them diligently will transform every individual into a better Muslim and a dependable human. He also emphasized that by understanding the true meanings of Islam and practicing it in the true spirit; we can make our lives easier and better.
The participants were served with scrumptious tea and a delicious lunch. After enjoying a beautiful day in Murree they left the campus with unforgettable memories.
Prize Distribution Ceremony – Raja Zahur Khan Academic Excellence Award
Happiness doesn't result from what we get, but from what we give and some Gallians have proved equal to this saying with their frequent acts of benevolence. Gallians have always taken GG as their second home and many of them have sometimes contributed for their alma mater. Raja Zahur Khan Academic Excellence Award, instituted by Raja Asad Zahur (old Gallian) in memory of his late father Colonel Raja Zahur Khan (old Gallian 1949 – 1952), is one such glorious example.
Prize distribution ceremony of Raja Zahur Khan Academic Excellence Award was held on 25th of April, 2018. The ceremony started with recitation from the Holy Quran and translation by Mir Talha Shoaib and Muhammad Ibrahim from Class VIII. It was followed by a presentation by Mrs. Nasreen Iqbal (wife of Col. Raja Muhammad Iqbal, old Gallian and younger brother of late Raja Zahur Khan) which depicted different glorious aspects of the life of Raja Zahur Khan. After the presentation, cash prizes, certificates and medals were distributed among 21 students by the Principal, Col. Raja Muhammad Iqbal and Mrs. Nasreen Iqbal.
In the end, the Principal thanked the family of Raja Zahur for gracing the awards distribution ceremony. He said that such a manifestation of affiliation and generosity by the old Gallians to their alma mater is a great source of motivation for the young Gallians.  
The guests, prize winners and faculty were served with refreshments at the end of the ceremony.
Senior Faculty Promoted
Inspirational educational leadership and effective human-resource management only, make an institution worth living for its staff, which in turn, makes it a memorable alma-mater for its future alumni. The Lawrence College leadership lives the phenomenon that there is a lot beyond monumental buildings and physical grandeur of an educational institution. To give an impetus to career progression and stability, the Principal promoted a batch of five senior lecturers to BPS-18 on sheer merit and professional excellence, w.e.f 20th of April, 2018. The members of faculty promoted were:
Mr Mansoor Malik – Department of English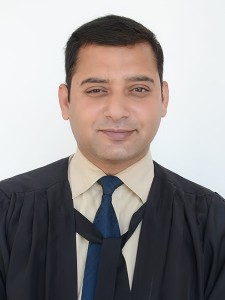 Mr Shafiq Imran – Department of Physics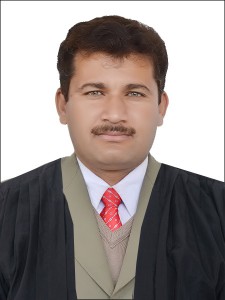 Mr. Noor Ghulam – Department of Physics
Mr. Riaz Ahmed Khan – Department of Urdu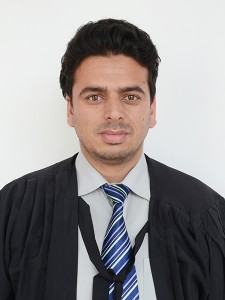 Mr. Muhammad Arif Khan – Department of Urdu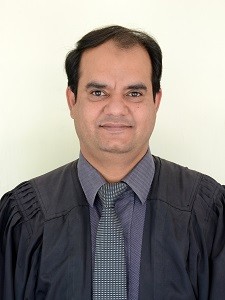 This is viewed as a significant gesture to transfigure Lawrence College into an even more dynamic organization and to attract new talent to this glorious seat of learning, where a careerist professional finds enough room for self-development and brighter future.
The Principal warmly felicitated the promoted faculty; with the hope that our human-resource will undauntedly meet the challenges ahead of them to make Lawrence College, a residential institution of the highest cadre in the country.
Arts Extravaganza, 2018
Arts has always been considered at LCGG as an essential element of a complete and balanced education, unfolding the aesthetic talents of the young Gallians. 
Junior and Prep Schools continued the tradition of organizing Arts Extravaganza, for the third consecutive year, held on 12th April, 2018, with the campus full of colours and zeal. Young participants from 15 renowned schools, eager and enthusiastic to display their talents, with their chaperons enjoyed each moment of this mega event. The array of activities at different venues arranged by the adept college team, comprised of Dough Modeling, Poster Making, Essay writing, Calligraphy and Declamation. Our esteemed judges, each one with an expertise in the respective category, appreciated the amount of hard work the young participants put into the competitions. Mushaira proved to be a thrilling event with students mesmerizing the whole environment with their stylistic recitation of poetic pieces.
After lunch, the most awaited solo singing and dance performances had an enchanted impression on the audience. Special song performances of Ms. Kanwal Suleiman (BLL) and Ms. Farwa Batool (LCGG) enthralled everyone. Mrs. Shazia Akbar, a well-known poetess and an artist shared the beautiful poetry with the audience who relished every word of it. Prof Dr.Tariq Hashmi (GCUF), Prof Dr. Mehmood Raza (GCUF), Ms. Aneela Sehrish (GCM), Ms Amna Fareed (GCM), Mr. Ibrahim (MCS) and Mrs. Ann Kim (MCS) graced the event with their esteemed presence as judges.
Our worthy Principal Brig. Mujahid Alam (Retd.) honoured the prize winners with certificates and shields. He also presented souvenirs to the chaperons of 15 participating schools and the honourable judges. He appreciated and thanked the participating schools who turned this mega event into a success. He admired the talent reflected by the young artists on the grand platform and emphasized the significance of such activities in character building.
The beautiful event concluded with a scrumptious tea in the evening at the college lawn. All the guests praised and complemented on the extremely well-organized event, generous hospitality of the college staff, discipline of Gallians and pristine surroundings of the college.
A Workshop on Phonics
Reading is essential for a child's success. Since the beginning of childhood parents and teachers start to train their children to read. All too often, the barriers faced by children, who find difficulty in reading, prove a hurdle in their desire to read and, without proper guidance; they can never overcome this hesitation.
Learning to read is a sequential process; each new skill builds on the mastery of previously learned skills. To build a strong base in reading, Jolly Phonics is a highly successful and effective method of early years. Jolly Phonics is a fun and child centered approach for teaching literacy through synthetic phonics.
In order to equip our teachers at Lawrence College, with this multisensory approach we invited a professional trainer Mrs. Sadaf Asif from Islamabad. She conducted a three days' workshop from 6th to 8th of April 2018. All the teachers of Junior School and English teachers of Prep School attended the workshop. These sessions were very colourful, interactive and lively. Our teachers lauded the new technique and the comfortable style of the resource person.
Easter Service at LCGG
Easter (also called Pascha or Resurrection Sunday) is a Christian festival celebrating the resurrection of Jesus from the dead, described in the New Testament as having occurred on the third day of his burial after his crucifixion by the Romans at Calvary c.30 AD.
Mr. Simon Malik, Director of Murree Christian School, contacted the Principal Brig. Mujahid Alam (Retd.), requesting to use the beautiful College Chapel for Easter Service. The Principal wholeheartedly welcomed and readily agreed to facilitate our Christian brothers and sisters to utilize our chapel. He also instructed the College administration to provide maximum assistance.
Easter service was conducted in the bright morning of 1st April, 2018 and was attended by the Christian community with their faces gleaming with joy. The service was led by Mr. Simon J. Malik himself. The event included reading chapters from Bible, singing beautiful hymns and special prayers for all. Principal Brig. Mujahid Alam (Retd.), along with few staff members, attended the event. The guests were delighted to see the immaculate church and beautiful facilities provided by the college.
The Principal, in his speech, warmly welcomed the Christian community to Lawrence College and threw light on the need of the hour to work together for brotherhood and harmony across different religious communities. He emphasized the common bond of humanity, irrespective of religious affiliations. He extended his best wishes for the day and ensured the availability of the church whenever required.
The ceremony ended with a lavish tea and refreshments.
Earth Hour
Preserving the natural heritage of our planet is what 'Earth Hour' is all about. It aims to stop the degradation of the Earth's natural environment. Reducing the carbon foot print both in your personal lives and in the work place, is essential in order to create a robust and environmentally safe world. People are encouraged to turn their lights off for one hour to draw attention to the global sustainability issues.
The tradition of celebrating 'Earth Hour' started in 2007 in Australia. Every year, this day is celebrated globally on the last Saturday of March. For one hour, lights are turned off to contribute to energy conservation and sustainability of earth.
 LC students celebrated the day with the true spirit in the evening of 28th March, 2018. All three schools gathered in the Prep School field, where schools sang the earth hour song. Junior and Prep School boys highlighted the importance of celebrating the day, particularly mentioning their roles at this point of age.
During the lights off time, children made use of torch lights instead and enjoyed speeches, national songs and the beautiful night at the campus. School heads, in their speeches, highlighted the importance of the preservation of natural resources (the vital resources) and the vital role everyone can play because each drop counts.
Welfare of the Custodian Staff
Power has only one duty – to secure the social welfare of people. Lawrence College has always considered its staff like a family bonded with the heritage of this place and the traditions followed through generations. The Principal Brig. Mujahid Alam (Retd.) strengthened this bond further by taking the initiative of providing a bursary of Rs. 1000 per child to the wards of  the college employees in grade 1-10. This applies to both residential and nonresidential staff and will help them at the start of the academic year for provision of course books, uniform, etc. A sum of Rs.338000 (three hundred and thirty eight thousand Rupees) has been paid till date for 338 children of 139 employees.
Furthermore, the bus fare for these wards has also been reduced to a minimal amount as another measure of staff welfare. This reduction in the bus fares (originally Rs. 400/month) has been made effective from 1st March, 2018.
The detail of grade wise bus fare for different pay scales is as follows:
For employees of scale 1-10                                                 Rs.100 per child
For employees of scale 11-15                                              Rs.200 per child
For employees of scale 16 & above                                    Rs.400 per child
The basic purpose of these measures is to support and encourage children of our custodian staff to acquire education. These steps will certainly work as a catalyst to engage the LCGG family more heartwarmingly to grow as a strong team working for improvement in the standards of learning.
Class VIII Welcomed to Senior School
Continuing with tradition of the College, Senior School extended a warm welcome to the students of Class VIII on 27th of March, 2017. The Class was gleaming with fresh faces that came to start their new life in the Senior School. The Principal, heads of the schools and faculty members of Senior School were present on the occasion.
The ceremony started with recitation from the Holy Quran by Khaleeq-ur-Rehman from Class VIII. Taha Hussain from Class O-I and Abdul Hadi from Class IX, in their short speeches, welcomed the newcomers and assured them of their support and cooperation. After the welcome note by senior students, Zain Ali, Khaleeq-ur-Rehman, Ammar Bin Naghman and Saifullah Abbasi from Class VIII shared their feelings about their start at the Senior School. They said that the teachers and seniors had welcomed them to Senior School with open arms which helped them feel comfortable and at home. They said they were excited at joining the Senior School as the faculty and senior students generously extended their help and guidance.
The Principal greeted the students and expressed his best wishes for their bright future. He assured them that the Principal himself and everybody at Senior School was there for their support and guidance and that they should have no worry and confusion. He advised them to focus on their studies as that is the prime objective of their presence at the College.
British Council held Conference
British Council held Conference on English Language and Digital Blended Learning with Social Capital in Organizational Culture. It was held on
27-03-18 at Ramada Hotel Islamabad. It was attended by the English faculty members of all the three schools led by:
1- Mrs. Uzma Afzal      DOS
2- Mr. Asghar Malik     HOD English Department Senior School
3- Mr. Mansoor Malik  Senior School
4- Mrs. Noreen Tufail   Prep School
5- Mrs. Bushra Rizwan  Prep School
6- Mrs Faiza Kibrya        Junior School
7- Mrs. Bushra Sajjad    Junior School
The Conference aimed to draw together the researchers in the field of English Language providing an interdisciplinary forum to share their findings in the field of socio-political contents of language acquisition and its impact and influence on power structures and social structures and language as means of developing social capital. Proficiency in English Language heightens the sense of self-esteem, confidence and improvement in relationships with colleagues and seniors. So highlighting the value of fluency and literacy in English Language in any organization was the sole purpose of the conference.
Pakistan Day, 2018
The nation celebrated Pakistan Day with a pledge to make the country stronger by wiping out the menace of terrorism and extremism, and achieving sustainable development and progress.
The celebrations for Pakistan Day at Lawrence College started with combined assembly in the Senior School lawn. Students and faculty from the three schools attended the assembly. The Principal, accompanied by heads of the schools, hoisted the national flag. Naa'ra-e-Pakistan was raised by the students and faculty. At the end of the assembly, du'a was offered for prosperity of Pakistan by Hafiz Zafar Hayat.
The formal function was held in Hamid Hall. The Head Boy, Rizwan Haider, conducted the function. It started with recitation from the Holy Quran by Ahmed Dawa from Class VIII and translation by Luqman Amin from Class VIII. Mustafa Chaudhry of Class VI from Prep School expressed his views about Pakistan Day. After his speech, a tableau was presented by the Junior School students. The wonderful performance was enjoyed by everyone. After the presentation, Usman Abro of Class IX from the Senior School elaborated the efforts of the heroes of Pakistan Movement in creation of a separate homeland for Muslims of the Subcontinent. After that, a milli naghma was presented by Junior and Prep School boys. Followed by this was a presentation titled 'History of Pakistan Movement' shown by the Pakistan Studies Department, Senior School..
The Principal, at the outset of his address on the occasion, appreciated and thanked all the organizers for a simple but graceful function. He said that we rightly observe the day with happiness and joy, but it's time to realize the message and purpose behind these celebrations; to rededicate ourselves to the cause of Pakistan and to be grateful to Allah Almighty for the biggest blessing that is Pakistan. He stressed upon the need of rekindling the spirit of patriotism and being free from the prejudices of caste, colour or creed. He referred to Quaid-e-Azam's presidential address to the Constituent Assembly on 11th of August, 1947 where Quaid said, "You are free; you are free to go to your temples, you are free to go to your mosques or to any other place or worship in this State of Pakistan. You may belong to any religion or caste or creed that has nothing to do with the business of the State." He also referred to Quaid's speech on 23rd of March, 1940, in which he highlighted the role of women in society and made it clear that without their participation, we could not have been successful. The Principal advised the students to always take care of the honour and respect of women. He told the audience that it was a woman, Amjadi Bano (wife of Maulana M. Ali Johar) who first used the word 'Pakistan' in her speech on 23rd of March, 1940. He said that Quaid's vision of a modern welfare state was in absolute conformity with the golden principle of humanity which Islam teaches us. He elaborated that being a modern welfare state doesn't mean blind following of the west as we have our own distinct culture, ethos and traditions of which we should be proud. We have to build a nation that excels in science, technology and education combined with the moral and ethical values. He said that following Quaid's motto 'Unity, Faith and Discipline', we must promote unity, tolerance and love as these are the prime needs of the hour. He said that we need to face the challenges and advised the students to contribute to nation-building by focusing on studies, acquiring maximum knowledge and acquiring an excellent character. He said we also need to focus on self-accountability instead of being judgmental and finding faults with others, because Jihad-e-Akbar is reforming ourselves, not damaging others. He, once again, emphasized upon the importance of ethics of disagreement. At the end of his speech, he advised the audience to always think positively and shunning any negative tendency as he wanted them to be incorrigible optimists.
The concluding talk by the Principal left the audience with a new spirit of patriotism and optimism.
Prep School Welcomes Newcomers in a Vibrant Way
On 20th of March, 2018, the Gallians of Prep School welcomed newcomers and Class-V. Principal Lawrence College, Brig. Mujahid Alam ( Retd ),  graced the occasion as the Chief Guest.
Ghilman Khan, the stage secretary, was supported by three comperes Afaq Hussain, M. Saad Shahzad and Haider Ali for different segments of the ceremony. Mahateer Hussain recited Sura-al-Naas in his fascinating tone and translated by a promoted young Gallian Muhammad Huzaifa. Shawaiz Ahmed formally welcomed all the new entrants and Class-V in a charming way. He, on behalf of the Principal and Prep School, assured the newcomers and Class-V of his full support in curricular, co-curricular and other boarding activities.
Yahya, who joined the College this month, delivered his responding speech in a very decent way and made promise on behalf of the new entrants and Class -V to exercise their best to meet the educational goals of the College in collaboration with their peers. He pledged to present quality work in inter-school and intra-school competitions. He appreciated the buddy system, which helped him and other new boarders to settle down in hostel life. Shehryar Chaudhry of class-VII shared his views about the benefits of buddy system, followed by Dawood Meyer of Class-VI, who talked on sports at Prep School while M. Huzaifa and Aayan Qamar of Class-VII opened their hearts about studies and appreciated the efforts of the faculty and junior staff in settling the new boys down.
After 'Dosti Song' by Abdul Rafay and Afaq Hussain, the Principal welcomed the newcomers and promoted Class-V with a hope that they would try their best to take active part in all activities with a special focus on character building.  
The Principal, particularly, appreciated the delivery, matter, style and confidence of the new speakers. He expressed his satisfaction for appearance of a number of new faces on the stage. In the end, he extended his sincere thanks to the Headmaster Prep School, faculty and non-teaching staff for arranging such a graceful ceremony.
Workshop on Teaching of Chemistry by OUP
Oxford University Press organized a workshop on GCE O level and IGCSE Chemistry on 24th of February, 2018. Mrs. Nadia Zulfiqar from the Department of Chemistry attended the workshop. The workshop comprised of two sessions which were conducted by Mr. Aamir Umair Kayani, an experienced Cambridge teacher.
The first session focused on syllabus content, scheme of work, assessment components and objectives. Session two aimed at finding authentic resources and planning an effective lesson to ensure active learning. The importance of examiners' report published by Cambridge was also highlighted for the evaluation of teaching learning process.
The workshop was very useful as it provided an opportunity to listen to experienced professionals who shared different techniques to cover various aspects of Cambridge syllabus effectively.
Intermediate students attend DAWN Education Expo
Seven students of Intermediate class, accompanied by Mr. Raza ul Haq (HOD Computer) attended, the DAWN Education Expo which was held in Islamabad on Feb. 10, 2018, providing college and university representatives the opportunity to meet some of the brightest students from the country's most progressive and prestigious schools for one-on-one discussions between college representatives and potential students as well as their parents.
The chance to interact with universities and colleges, their official representatives and alumni, is a key benefit of educational expo. Students spoke about the appeal of getting immediate personalized responses to questions, finding out more about the programs and funding opportunities on offer, and getting an idea of the application process – all reasons to attend in person, rather than just stick to online research.
The Exhibitors included renowned and mainstream higher education institutes from Pakistan, North America and the UK along with the ones emerging in Australia, Belgium, Canada, Germany, Hong Kong, Ireland, Malaysia, New Zealand, Northern Cyprus, Pakistan, Russia, Switzerland, Turkey & the UAE.
LCGG and OUP sign MOU for Oxford Quality Programme
2nd February, 2018 marked another historical day in the life of Lawrence College Ghora Gali as the Principal, Brig (Retd) Mujahid Alam, signed an MOU with Oxford University Press for their Oxford Quality programme.
Oxford Quality is a collaboration between Oxford University Press and selected institutions worldwide to deliver the highest quality educational solutions and support the institutional goals in the pursuit of educational excellence.
The MOU sets out the principle areas of proposed collaboration between OUP and LCGG as part of the Oxford Quality to be delivered by OUP over the next year and extendable by mutual consent. OUP intends to provide a range of products and services aimed at further developing the skills and strategies for teaching of English and other subjects. These services include:
Course materials and teachers' support

Teachers' training and professional development

Consultation

Oxford Quality Rewards 
We hope this collaboration will go a long way and help in bringing the desired enhancement in different areas of learning at the College.
Young Gallians attend a splendid event of CARMA at LUMS
Innovation, creativity and critical thinking are a few of many skills the learners get equipped with while seeking knowledge beyond boundaries.
Our young Gallians Muhammad Ubaid ur Rahman, Bazil Ali Qazi, Mutahir Abbass and Faisal Farooq Khokhar of XII attended a splendid event in LUMS at CARMA 9 held from 17th till 20th January 2018. Accompanied by the Director of Studies, Ms. Uzma Afzal, students recognized the significance of media and strengths of media related employment opportunities through different activities like shoot out, snap it, discover the difference and public service video messages.
Our brilliant students collaborated with students from more than 100 schools nationwide and gained an experience of working with peers having diverse learning styles. This platform also proved to be an opportunity for them to attain global competence and generate out of the box ideas.